Securely
The Tidal Wave of AI is Unstoppable. Either learn to surf or get slammed by it.
WE TEACH YOU HOW TO SURF.
OWASP LLM Top 10 Vulnerability Assessments
Discover the Resilience of Your AI Systems. Uncover vulnerabilities in your AI applications using our cutting-edge assessment against the OWASP Top 10 LLM (Large Language Model) Vulnerabilities. Our experts meticulously analyze your AI models, ensuring they are robust against adversarial attacks, data poisoning, and evasion tactics. Strengthen your AI defenses and build trust by ensuring your systems withstand the latest threats, bolstered by comprehensive OWASP LLM evaluations.
AI Maturity and Strategy Advisory
Secure LLM / ChatGPT Solutions
TRANSORMING & SECURING AI
Secure AI Solutions
Secure AI in Your Business
We will assess your specific needs and develop a custom plan that fits.
Hello, AI Cyber Advisors 🙂 !
Can you help me secure our AI systems?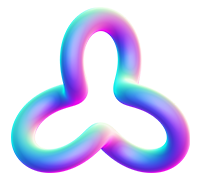 Absolutely! Let's set up a time to talk about your specific situation.